Butler Sinks are a classic centrepiece of any traditional or heritage kitchen and becoming increasingly popular in contemporary kitchens as well due to their many benefits compared to standard stainless steel sinks. Combining practicality with timeless style, Butler Sinks are the perfect choice for any kitchen or laundry.
Why choose a Butler Sink?
Stain Resistant
Butler Sinks are made of fireclay, which is the most hygienic choice for sinks. It is completely non-porous unlike materials such as stainless steel or granite. The smooth glaze means any marks can easily be wiped off with a soft cloth and soapy water, and it will not stain.
Scratch Resistant
Fireclay is extremely durable, when it is being made the sink is fired at 2000 degrees Celsius, making it chip resistant and scratch resistant.
Heat Resistant
Fireclay is so strong that it can withstand sudden changes in temperature, such as pouring boiling water into the cold sink. It won't crack due to heat unlike some other types of ceramic.
Range of sizes
Another huge benefit of a Butler Sink is it's size! Available in a range of sizes, you can find a Butler Sink to suit any kitchen, laundry or Butler's pantry. From large single bowl sinks perfect for washing up big pots and pans, to compact models for a smaller room, and big double bowl sinks ideal for the entertainer, the options are endless.
Will a Butler Sink work in my modern kitchen?
Yes! While Butler Sinks are traditionally used in heritage and classic style kitchens, we find more and more customers are using them in contemporary and modern kitchens. A particularly popular style in modern settings are Butler Sinks with sharper edges and clean lines.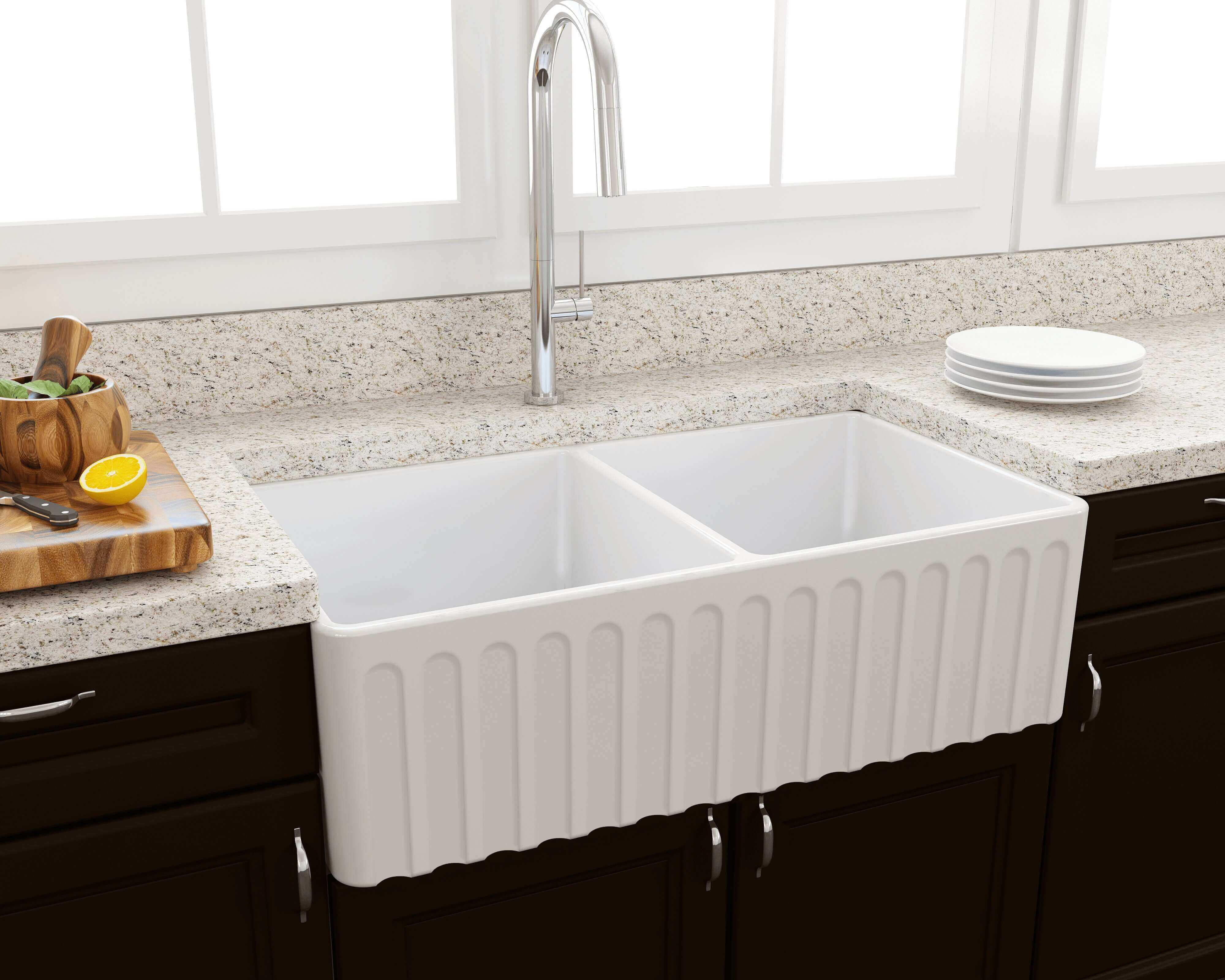 Some great options for contemporary shaped Butler Sinks include the Shaws Classic Shaker 900 Double Bowl Butler Sink and the Turner Hastings Patri Butler Sink.
What colours do Butler Sinks come in?
Traditionally, Butler Sinks come in white, however we also offer a range in Matte Black for a striking look, from brands such as Turner Hastings and Chambord. See an example in this stunning kitchen, the Novi Double Bowl Ribbed Butler Sink in Matte Black looks striking against the white cabinets and subway tiles, with black handles to match.
You can view our range of black sinks including a range of black Butler sinks.
Most white Butler Sinks have a glossy finish, but due to popular demand we are also offering select sinks in a Matte White finish, such as the Turner Hastings Novi Ribbed Butler Sink range, available in three sizes.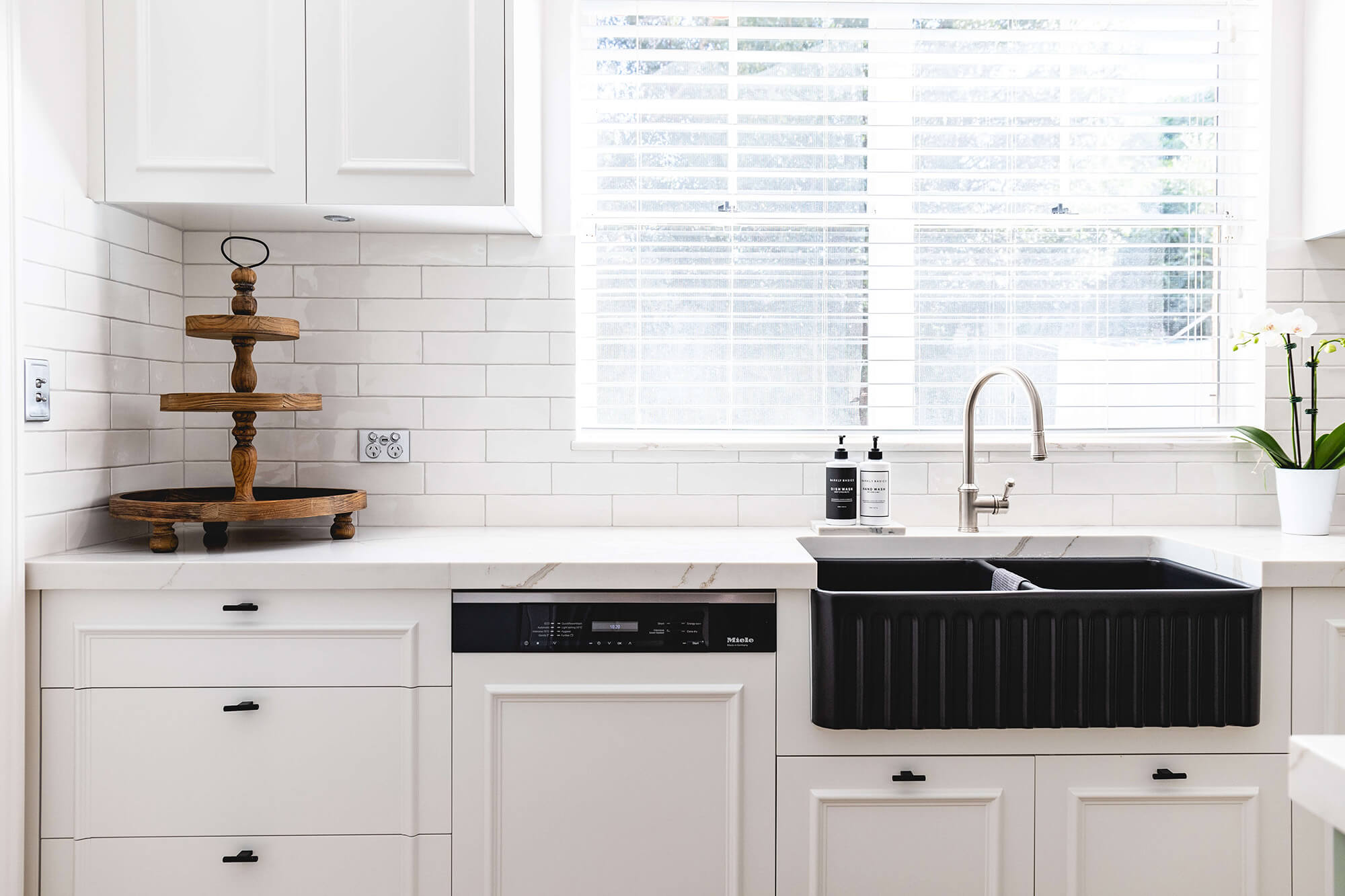 Which brand of Butler Sink should I choose?
Restoration Online has Australia's largest selection of fireclay Butler sinks, in a range of leading brands. Whether you are looking for a large double bowl sink or a classic Belfast sink; a simple Apron sink or a decorative fluted Butler sink, you're certain to find it within our collection.
Shaws Sinks are one of the most well known brands of fireclay Butler and Belfast Sinks. Made in England for over 120 years, each Shaws Butler sink is original and uniquely hand-finished. Offering a huge range of styles, Shaws sinks are perfect for heritage, Farmhouse, Hamptons and French Provincial style kitchens. In this image you can see the Shaws Ribchester 1000, a perfect choice for a country style kitchen with the stunning ribbed edge adding an extra decorative touch. The large 1000mm size means each bowl has plenty of room, perfect for dinner parties and entertaining!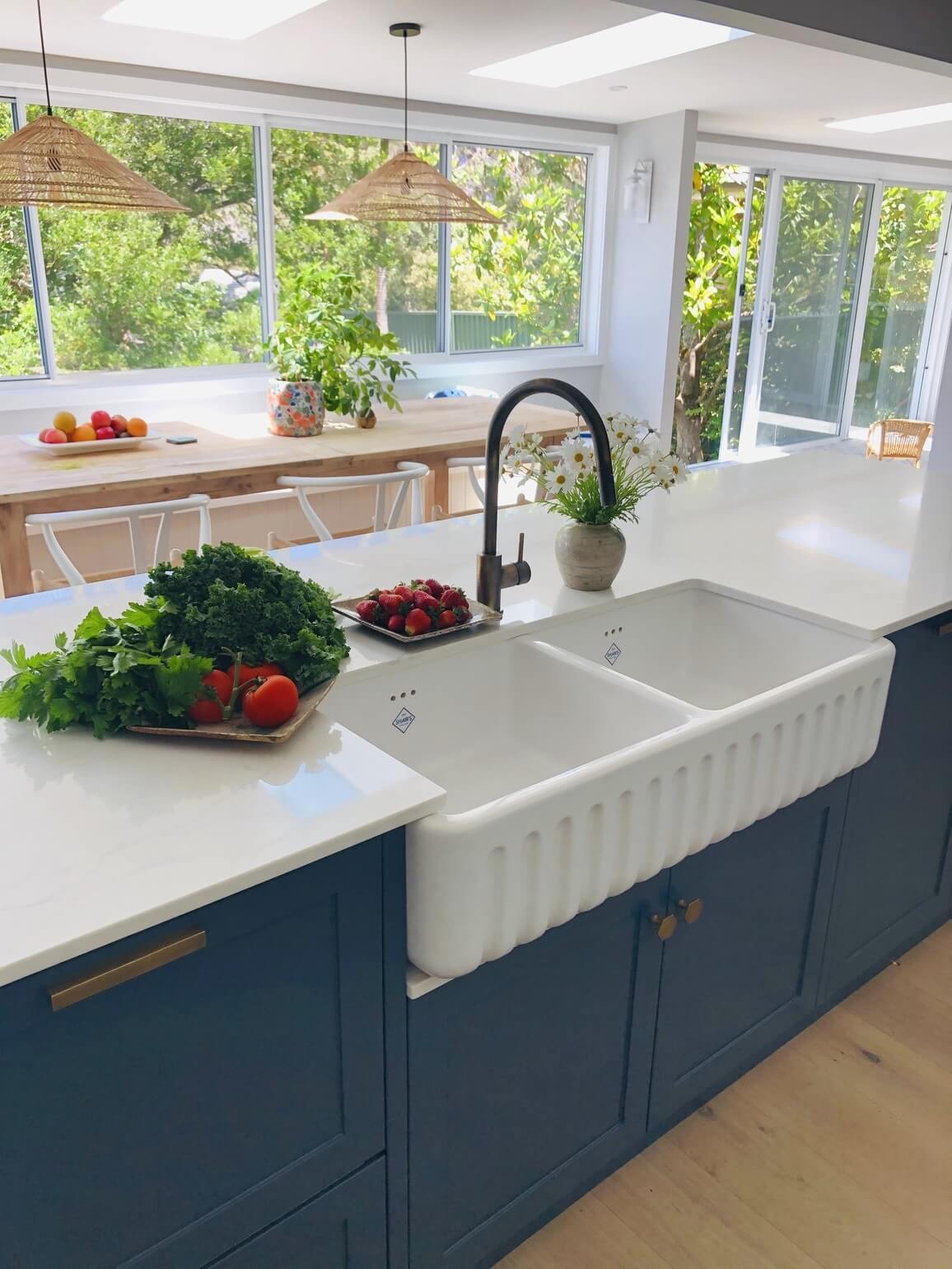 1901 Sinks are one of our most popular ranges – an Australian family-owned brand, these high quality and reasonably priced Butler Sinks come in a range of sizes and styles including Classic Butler, Belfast, Double Butler, the more compact Apron sink and the more decorative Farmhouse and Ribbleton models. These sinks are just as popular in laundries as they are in kitchens – you can see in this gorgeous Hamptons style laundry how well the 1901 Classic Butler Sink fits in with the provincial style tap and white patterned tiles.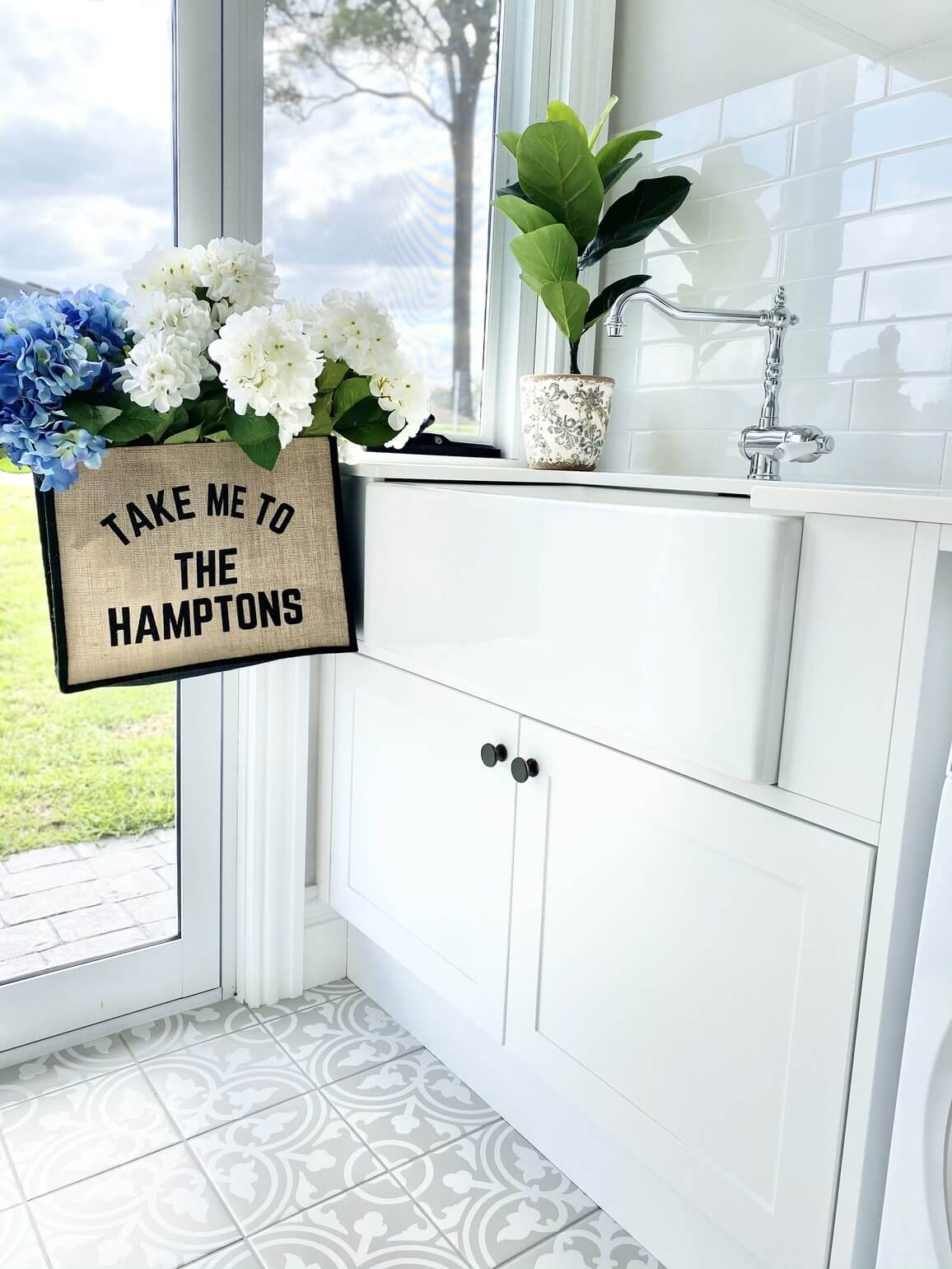 Chambord is a luxury collection of Butler sinks manufactured in France, both practical and elegant, perfect for making a statement in a grand kitchen. They are more decorative in style than some brands, and are available in sizes ranging from compact single bowls to large one and a half bowl models.
Turner Hastings are an Australian brand supplying an excellent range of Butler sinks in many sizes and even colours, sourced from quality European materials. Some of their options are the deepest Butler sinks available, perfect for washing up extra large pots and pans.
How do I care for my Butler Sink?
To clean your Butler Sink, we recommend using a soft, non-abrasive cloth and warm soapy water. Occasionally silver marks can be left behind from your cutlery and silverware – this is not scratching on the sink, but a transference of the metal on your cutlery onto the sink (this is how hard they are!). We have found that car polish and a soft cloth works the best for removing these marks.
You are also much more likely to break a plate or glass if you drop it into the sink than damage the sink itself. To avoid silvering and to protect your plates and glasses from chipping, we recommend using either a sink mat or a stainless steel grid in your Butler Sink. You can purchase a sink mat separately, and some brands of sinks do come with a sink grid included or the option to add one on.
If you need any assistance choosing the right Butler sink for your kitchen, laundry or Butler's pantry, the team at Restoration Online are here to help! Browse our range of sinks and feel free to contact us via email, phone or live chat.