Week 8 brought us some incredible bathrooms and not one, but two winning rooms! Whether you love luxe and chic or neutral and calming, we've put together a guide on how to get the look for both ensuites.
Eliza and Liberty - Brushed Brass Luxe
We loved Eliza and Liberty's luxe ensuite, featuring brushed brass tapware, a spacious double vanity and arched mirror cabinets. At Restoration Online you can find all the fittings you need to create a look inspired by this beautiful bathroom!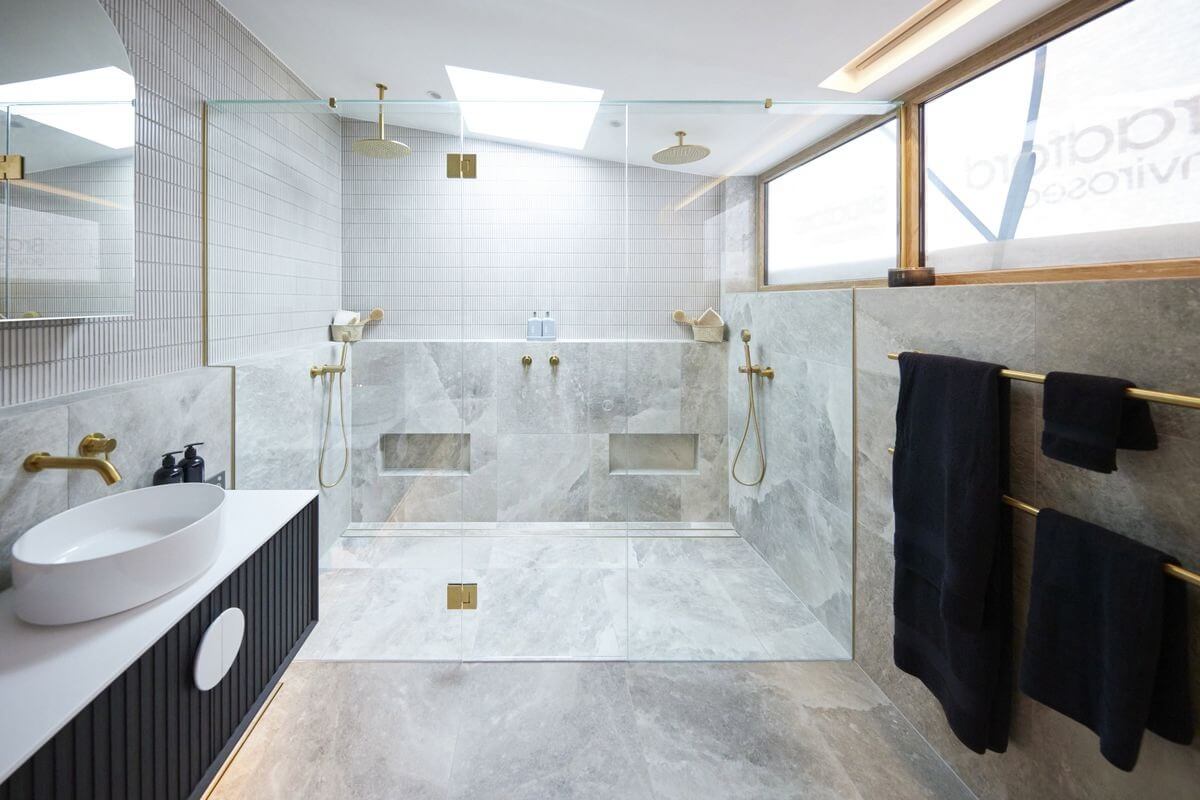 Shop the Look
Fienza Kaya Wall Mounted Bath or Basin Mixer Tap - Round Plates - Urban Brass
Fienza Fingerpull Double Bowl Bathroom Vanity - 1500mm - Matte Black Cabinet with Gloss White Basin Top
Fienza Reba Above Counter Bathroom Basin - 360 x 120 x 360mm - Glossy White
Fienza Mirror Cabinet - 450 x 900mm - Arch Mirror Door – White
Fienza Kaya Waterfall Shower Head - Ceiling Mounted - Urban Brass
Fienza Kaya Wall Mixer - Urban Brass
Fienza Tono Handheld Shower - Round Plate - Urban Brass
Fienza Kaya Single Towel Rail - 900mm - Urban Brass
Iver Baltimore Lever Door Handle - Round Rosette - 52mm - Brushed Brass
Kristy & Brett - Calming Neutrals
This bathroom was a little more understated but gave us relaxing, day spa vibes. Create your own zen bathroom using contrasting textures, a neutral colour palette and matte black tapware.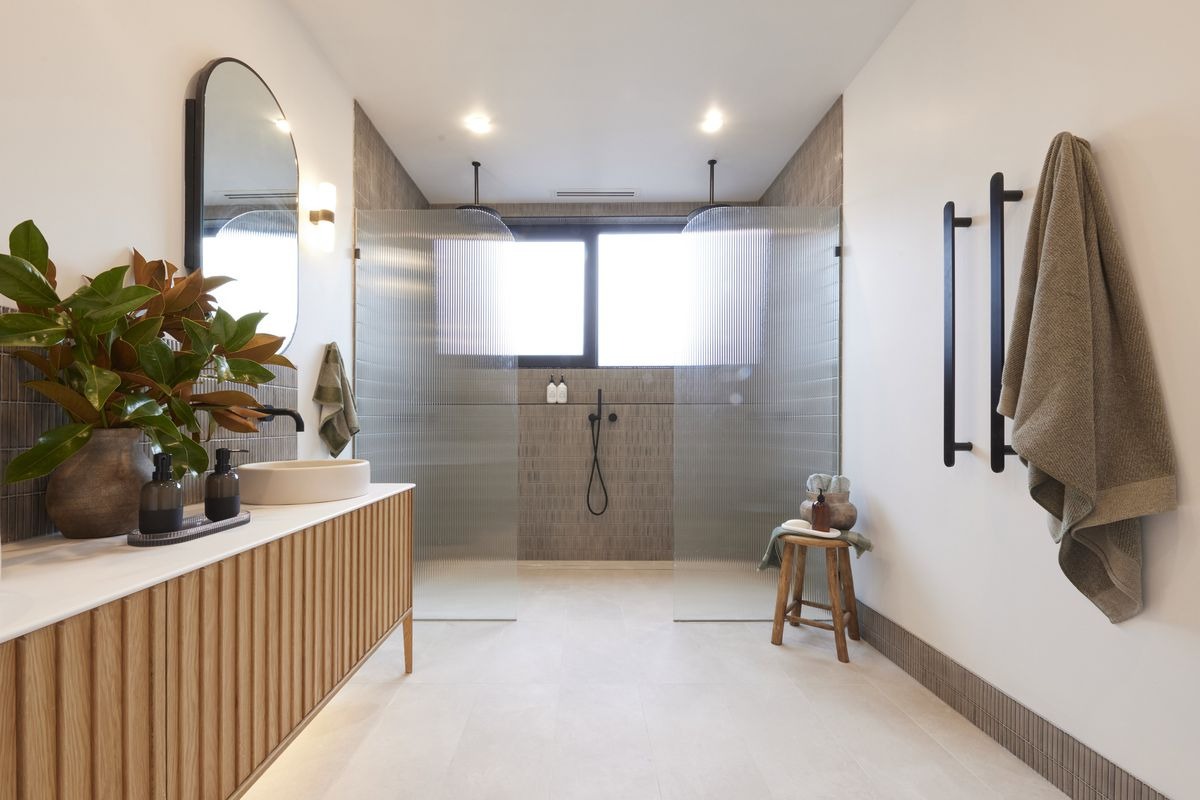 Shop the Look
Fienza Kaya Circular Wall Mounted Bath or Basin Tap - Matte Black
Meir Round Handheld Shower - Matte Black
Fienza Kaya Circular Wall Top Assemblies - Matte Black
Thermogroup Straight Round Vertical Heated Towel Rail - 12V - Matte Black
Fienza Alina Fluted Wall Hung Bathroom Vanity - 1200mm
Fienza Empire Framed Mirror - Matte Black
Fienza Kaya Waterfall Shower Head - Ceiling Mounted - Matte Black
Fienza Reba Above Counter Bathroom Basin - 360 x 120 x 360mm - Matte White
Fienza Koko Rimless Wall Hung Toilet Suite - Matte White
Fienza R&T Dual Square Flush Plate - 245 x 165mm - Matte Black
Fienza Sansa Toilet Roll Holder - 159mm - Matte Black